We
set-up
co-creation
studios.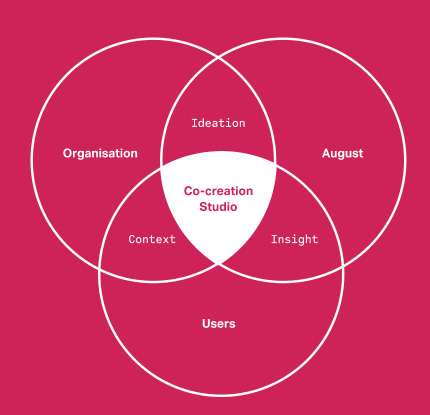 Define
transformation
strategy
through
design
thinking.
Manifest
insights
across
the
project
life-cycle.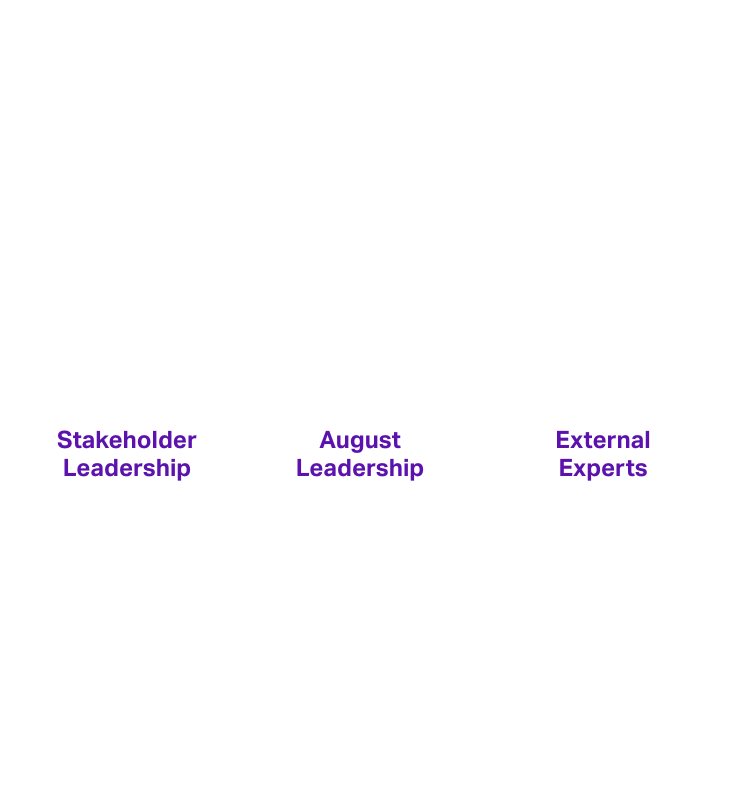 Harness
diverse
pool
of
experts
for
last-mile
delivery.
Co-Founder, Chief Design Officer
An alumnus of the National Institute of Design (NID), India with 25+ years of experience across multiple design domains. Sapna has also been a visiting faculty at MICA, Ahmedabad.
Core Expertise:
Design Management
Learning Experience Design
Communication & Storytelling
Sapna believes in the power of design thinking and convergence of multiple disciplines to deliver holistic solutions. She has worked both with start-ups as well as established corporates like Tata Interactive Systems and NIIT; where her projects ranged from learning design, product development, UX & Interaction design, animation, information design, visual language & styling, trend mapping and design research. She has led projects for clients like Unilever, Ford, Price Waterhouse Coopers, TATA and Cadbury amongst others and has also been invited to teach Digital Branding & Communication at MICA, Ahmedabad. 
Learning Design Experience: Sapna has a rich experience with various organizations in the EdTech Domain, where she led teams for product development and instructional design, including Cognitive Arts, a Learning Design think tank based in Chicago, USA that delivers custom learning solutions based on its proprietary methodology.
Key Interests:
Sapna is passionate about supporting women entrepreneurs and collaborates with them for using design as a powerful business advantage. She dreams of designing a world where education is as exciting as the next blockbuster and chemical equations are demonstrated by superheroes. She also designed a furniture & lighting series and is an ardent supporter of Indian arts & crafts.

Co-Founder, Chief Strategy Officer
In last 26+ Years, Mahesh has held leadership positions across global enterprises and SMEs, and has delivered award winning brand solutions and digital experiences.
Core Expertise: 
Brand Strategy & Marketing
Product Management
Human Centered Design
Mahesh is a marketer with a vision for building brand value through the power of human-centered-design. His ability to achieve this is a result of over 26 years of experience spanning Marketing, HCI and Digital Media. He has worked in leadership positions at corporates such as Idea Cellular, Channel [v], Tata Interactive Systems, L&K Saatchi & Saatchi and Human Factors International, where he led projects for brands such as Apple, Unilever, P&G, Samsung, OnePlus, Idea Cellular, Renault India, HDFC Bank, Bloomberg, and GSK. His work has won prestigious awards at MMA, ABBYs, Emvies, Effies, DMA, IDMA, Aegis Awards, Promax, British Interactive Media Award and Milia d'Or. 
Research for User Experience for Learning product: Along with other HCI and UCD projects, Mahesh has worked on GSK's Patient Safety Communication where he conducted Stakeholder Research for USA markets to derive insights that led to design solutions.
Key Interests:
Mahesh is passionate about exploring the intersection of business and design thinking. Ergo, he can discuss blue ocean strategy and the impact of swiss style on typography in the same breath. The easiest way to strike a conversation with him is to talk about who features on your list of the best Rock bands of the world.

Principal Consultant
Leenata has 25+ years of creative experience across a wide spectrum spanning Advertising, Design, Fashion, and Styling, along with working at leading creative agencies.
Core Expertise:
Advertising &  Design
Fashion & Styling
Museum Design
Leenata is a multifaceted creative director who has led business units in leading agencies like Percept and FCB Ulka and also successfully ran her own creative ventures.
Along with projects for prominent brands like Amul, Reliance, Tata, Sony, HDFC and British Airways to name a few, she has worked on unique projects such as designing a pre-school for Camlin and a museum on Jainism. She has conducted creative therapy workshops and has been a visiting faculty at the Design Institute of India, Indore.
Art Shows and Exhibitions: Leenata is a professional fine artist whose works have been showcased in exhibitions in India- at Mumbai, Jaipur and Himachal Pradesh as well internationally- in Australia. She paints her musings in a unique style that employs textures, forms and patterns that blend aesthetically to present a world adorned with beauty and healing.
Key Interests:
Leenata is a certified counsellor, empath and a healer who also actively contributes to society through teaching street kids and organising social welfare drives. She believes these multi-faceted experiences reflect professionally, leading to a richer and deeper creative thought process.

Principal Consultant
With over two decades of experience in architecture, interior design, Prajakta has designed wide range of projects from corporate spaces to heritage restoration, in India & abroad.
Core Expertise: 
Spatial Design
Product Design
Wayfinding Systems
Prajakta believes that empathy is the key to good design. She has handled projects involving various aspects of space design; like urban design, heritage restoration, architectural design and product design. In the early years of her career she has worked with design firms engaged in the urban renewal of districts in South Mumbai. The project involved revitalisation of heritage precincts through principles of environmental design, spatial branding and wayfinding designs. She has led architectural projects with clients like Unilever, Thermax and ICICI.
Spatial Identity Design: Prajakta's approach to spatial design is by establishing connections between users, their spaces and activities associated with them, with a strong focus on weaving in cultural influences in a contemporary lifestyle.
Key Interests:
Prajakta has written about her design experiences in some of the leading interior and architectural design magazines in India. Her deep rooted interest in Indian culture & heritage has led to collaborations with traditional artisans catering to an international clientele. She is an ardent follower of biophilic design and her home looks more like a tropical forest.
56
Transformations Delivered
40+
Co-creation Team Members
56
Transformations
Delivered
40+
Co-creation
Team Members